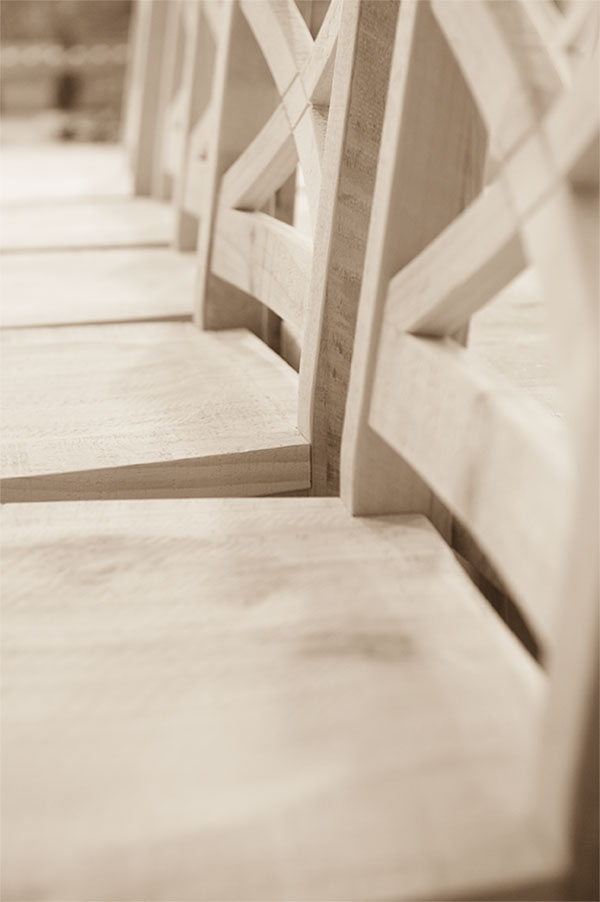 Quality is considered at every stage of our manufacturing process – from the product development stage to packing. Quality Assurance begins in the development stage where technical team ensures that the specifications of each product meet our customers' requirements. Quality Control occurs at each made stage of production – timber selection and conditioning, cutting, carcass construction, sanding, finishing, assembly and final packing.
RECYCLED TIMBER FEATURES
Farmhouse Furniture specialises in recycled timber furniture which is made from pine shipping pallets, sourced from all over the world. This gives our furniture a genuine 'old world' feel and a tick for being environmentally sound.
The overall finish is achieved through a series of steps – sanding, staining, and sealing. This is followed by hand rubbing with bees wax and natural oils to enhance the overall look and feel of each product.
Because each product is hand-crafted, no two pieces are exactly the same. Our furniture is made in the old-fashioned way using the tongue and groove process with free-floating panels and dovetail joints. Therefore piece of recycled furniture has its own characteristics and will behave differently.
Our free floating panel design allows for the natural expansion and contraction which occurs in recycled timber products. As the timber expands and contracts the gaps between the panels will open and close.